Featured Artisan
Harcourt Perry & Cider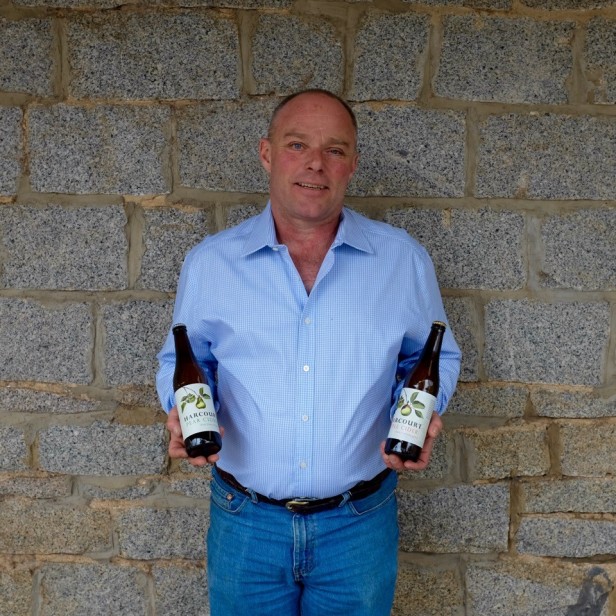 How long has Harcourt Perry & Cider been operating?
The Cider itself was launched in 2012 when we decided to get serious about producing high quality apple and pear cider. But we've been making other apple and pear products for about 15 years now.
How did Harcourt Perry & Cider get started? What was the inspiration?
We started out by pressing apples to make fresh juice and over the years began making other products too. All our products are derived from locally grown fresh apples and pears. It was actually the abundance of high quality locally grown fruit that was the inspiration for us – by using this local resource it helps the growers and the whole community.
What did the founders do previous to starting Harcourt Perry & Cider?
Before making juice or cider we had a small fruit and vegetable store in Harcourt – and we still run this business today!
Why Cider?
It's a natural progression from the 100% apple and pear juices and cider vinegars we were already making and we're excited to be producing a truly adult oriented product now that makes the most of the exceptional fruit that grows in Harcourt.
Is there a specific dish or way you would recommend to use your cider, or other products?
For drinking; our cider goes particularly well with fatty meats such as pork and duck dishes.
For cooking; the sky is the limit! Some of our favs include using cider to steam mussels or make glaze for ham hocks.
We also produce Apple and Pear Cider Vinegars – these are excellent in cooking and can be used in salad dressings and marinades or to add a fruity tang to pumpkin soup.
What's your number one tip for the ultimate cider experience?
My number one tip for enjoying cider is to get it really nice and icy cold prior to cracking the top on it. About 2 degrees is ideal.
Where would you take a visitor for an essential country food experience?
My current favourite is Annie Smithers' du Fermier in Trentham, in Victoria's central highlands. This is quintessential country cooking with local ingredients and eating in a classic country setting. The results are seriously wonderful and delicious.
If you could visit any city for a day's eating and drinking experience, where would it be and why?
Melbourne! I have travelled all over the world and the standard and variety of Melbourne's eateries is second to none. You can also get Harcourt Ciders at a number of bars and restaurants there and, last but not least, with the money I save on airfares (by not travelling too far) I will have more to lash out on the best Melbourne has to offer.
What other local artisans or producers do you admire? Why?
Adam Marks from Bress Winery, Harcourt. An exceptional and passionate wine maker – and everything he produces is bio-dynamic.
If you had to choose your last meal, what would it be?
Slow cooked pork ribs with cider vinegar slaw and a large glass of Harcourt Apple Cider!