Part of the 2017 Melbourne Food & Wine Festival
Meet The Makers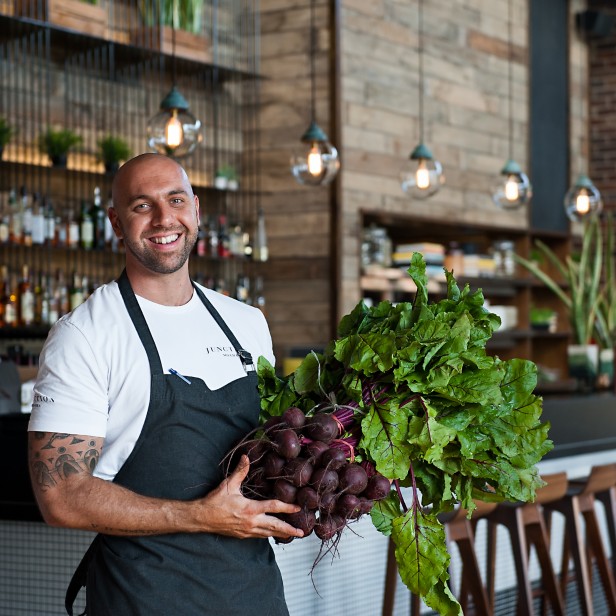 Junction is thrilled to be hosting its Meet The Makers event as part of the 2017 Melbourne Food & Wine Festival, on Saturday 1 April.
Rich in heritage and abundant in local produce, Junction is a gathering place celebrating the region's finest. Meet The Makers is your chance to get up close and personal with our local producers in the picturesque Murray River towns of Echuca Moama.
Start your night with a private cruise on board P.S. Hero, a luxurious paddle steamer built over a century ago, enjoy a regional beverage and gorgeous canapes while you journey upstream the Mighty Murray.
From Moama Wharf you'll be escorted to Junction to meet our Executive Chef Michael Giarrusso, whose passion for the produce of the region will be evident in the seven-course shared menu he has designed and created.
Meet and greet the producers who feature on the menu including Bundarra Berkshires, Crossies 'Cados, Three Rivers Specialty Meats Co., The Strawberry Pick, B&B Basil, Rich Glen Olive estate and L'Artisan Cheese. Learn about their craft, their passion and gain rare insight into the life of bringing fine produce to your plate.
There are two sessions for this event, head to Melbourne Food & Wine Festival's website for session times, prices and to purchase your ticket.