Spreading the Good Stuff
Stay tuned for details on our second installment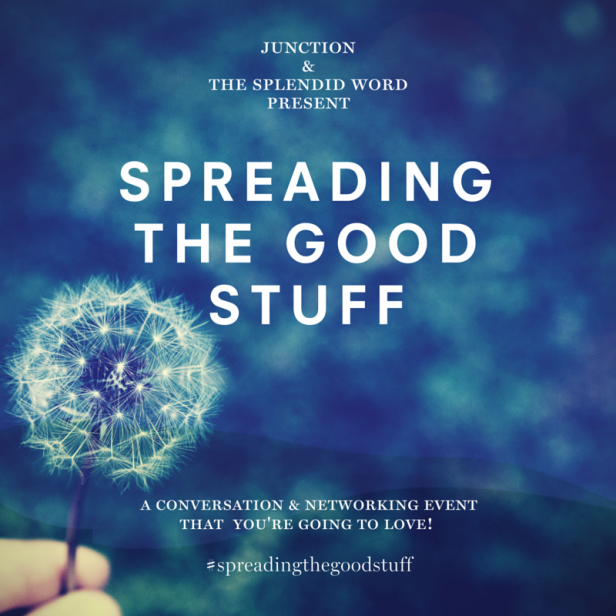 Spreading The Good Stuff is a live conversation series that premiered in Echuca Moama on Thursday 9 June, 2016.
Presented by The Splendid Word and Junction Moama, #spreadingthegoodstuff events will examine the lives of extraordinary individuals in our region who are making a positive impact in their patch. The conversation series builds on The Splendid Word's crusade to promote positive communication and the power of kind language across our regional communities.
Each event will include a live conversation hour where we will explore some of the big issues, challenges and opportunities of our time – leaving you enriched, enlarged and inspired to spread more of your own good in the world.
We were thrilled to kick this series off with special guest Katrina Myers who is a member of the Ripple Effect steering committee and also the managing director of Barham Avocados – an award winning family farm she runs with husband Tim on the outskirts of nearby Barham. 
"Hope and action were two take-homes from Katrina's words of wisdom, based around the ground-breaking initiative, The Ripple Effect. The Ripple Effect aims to reduce this stigma of suicide, particularly among farmers, and start a conversation about taking care of our own mental health.
Katrina shared her story of losing her father when she was 15 to suicide and grappling with the beast of mental illness that exists in her family. It was only recently she began checking in with her own mental health, after returning to the family farm and starting her own family that led to her association with The Ripple Effect."
See The Splendid word blog for a recap of this beautiful event
Stay tuned for details of our next event.