A night to remember
Unwind & Dine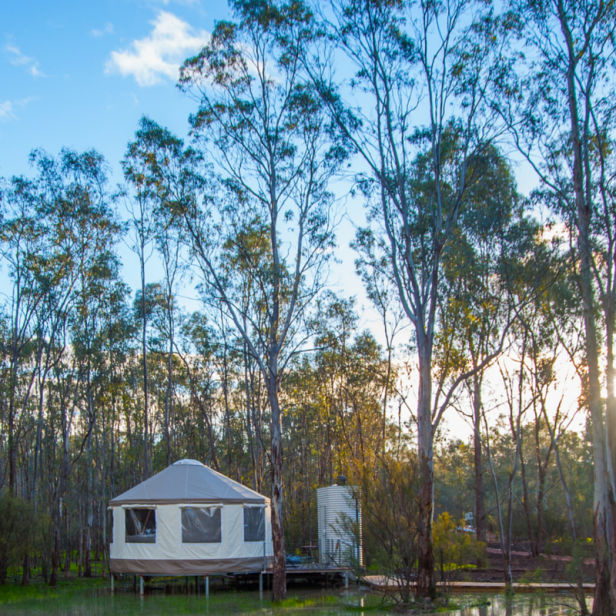 Enjoy the ultimate escape package thanks to Talo Retreat and Junction Moama.
Stay one night at the luxurious Talo Retreat and enjoy a five course 'Feed Me' to indulge your senses at Junction Moama.
Immerse yourself in the beautiful Australian native bushland and tantalise your senses with the sounds of birds and frogs, numerous in the nearby billabong. Breathe in the aroma of eucalyptus from the magnificent red gums. When you can drag yourself away from your glamorous yurt, indulge in a five course 'feed me' menu at Junction. You're in for an absolute treat as Head Chef Dave Palmer handpicks five of his favourite dishes for you to enjoy.
Dining at Junction during opening hours (Thurs & Fri from 5pm / Sat & Sun from 12noon)
Bookings via Talo Retreat on (03) 5480 3031
www.moamaonmurray.com.au/talo-retreat