Junction Moama Reopens!
Back in business, just in time for Spring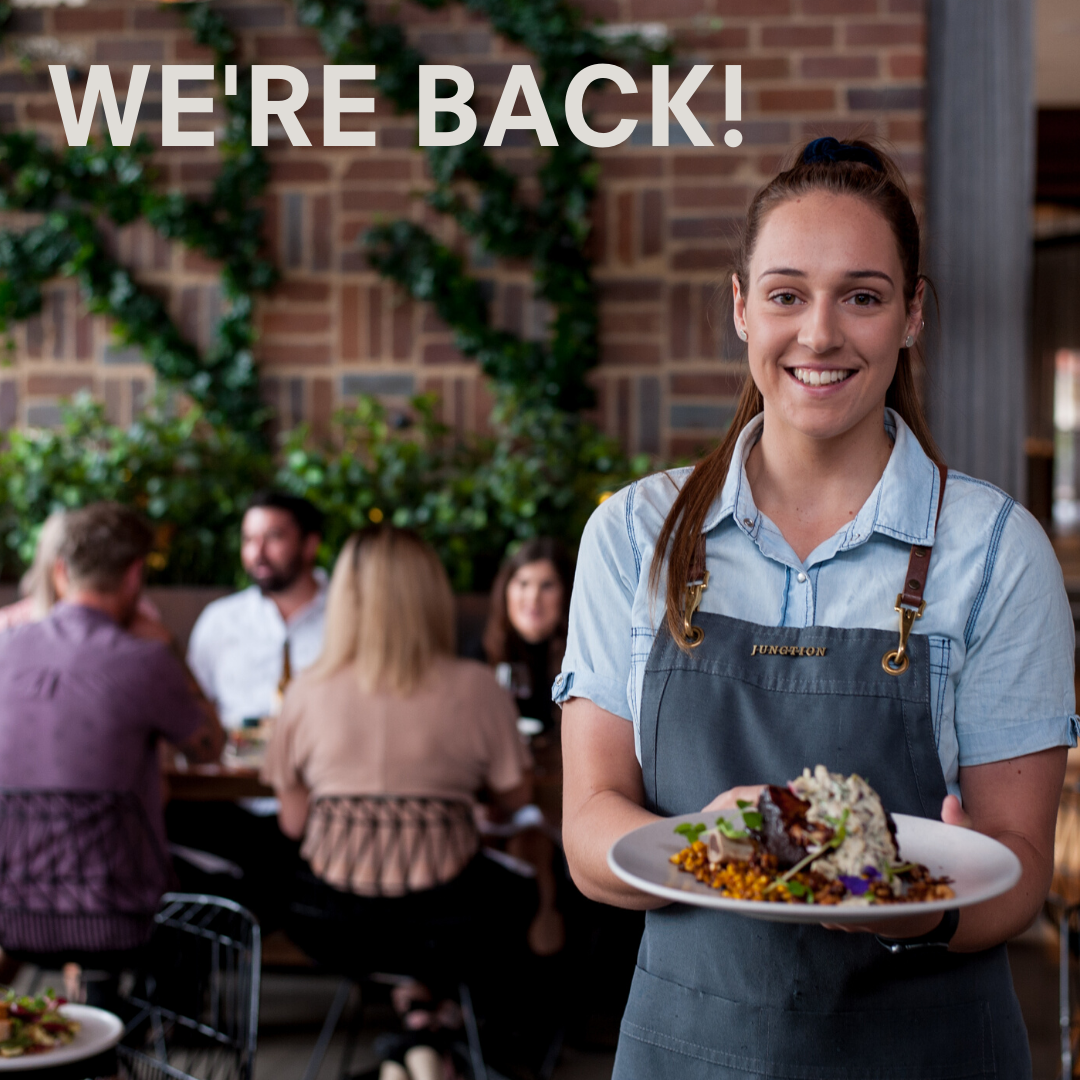 ⁠After what feels like an eternity, we can announce with great excitement and joy that we are reopening! Things might not be 100% back to normal quite yet, however we are so happy to be taking these baby steps back to normalcy – we've missed you all!
At this stage we will only be able to serve eligible regional NSW residents, we are hoping our Victorian friends don't have to wait too much longer before they are also able to freely cross the border into Moama.
⁠
Please note that we have a few changes in place with regards to opening hours, available menu, and booking times whilst we navigate our way out of lockdown, see below:
Trading Hours 
Friday – bookings available from 6pm

Saturday – lunch bookings available from 12pm | dinner bookings from 6pm 
Menu
We will be trading with a 5 Course Set Menu (click HERE to view) until further notice. Please note menu online is a sample menu, courses are subject to change

If you or any of your guests have any dietary requirements, please call our team on 1800 806 777 before booking, as we may not be able to cater for your specific requirements at this stage
Capacity
Head to our Reservations page to book now – spaces are limited and walk-ins are not accepted at this stage.
IMPORTANT Terms + Conditions:
Please note that certain dietary specifications may mean that the current menu is not suitable for you or your guest/s.
To find out whether this may affect your dietary requirements, call/email the team at info@junctionmoama.com.au or 1800 806 777 (option 2) for more information.


Menu subject to minor alterations without notice.


Any additional beverages ordered on the night will be charged at bar prices.
Junction Moama will be strictly adhering to Social Distancing measures, and we reserve the right to refuse entry to any patrons showing signs of being unwell.
Sign in requirements are still in place, please ensure you bring your licence.
Please adhere to booking times and arrive punctually.


Junction Moama is an over 18 venue AT ALL TIMES.