Featured Artisan- February
The Blessed Bean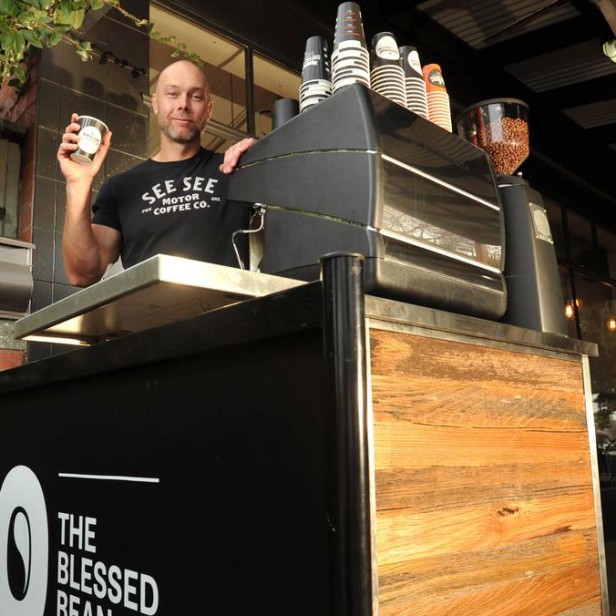 Junction is thrilled to have The Blessed Bean Coffee as our featured artisan for the month of February.
The Blessed Bean is one of Australia's fastest growing and most progressive coffee roasting houses offering a divine range of premium blends. Founded in Wagga Wagga, NSW, The Blessed Bean has a unique approach to coffee and we couldn't be prouder to be offering their beans at Junction. After all, we're all about celebrating the region's finest.
Founded in August 2011 by devoted coffee lovers Simone & Jason Dowding, The Blessed Bean celebrates the culture, people, countries and experience that coffee presents. Simone & Jason carefully consider the journey of coffee before it is transformed into the drink we all know and love. As a result, they wanted to be more involved with the people, farms and sourcing of the best coffee they could get their hands on. Accordingly, their business partners are the farms and families of the coffee they choose to supply. They share the a common interest with these people to get the best, most delicious coffee into the hands of their customers.
Junction features The Blessed Bean's Hombre blend. Adventurous and courageous by nature, Hombre embodies the essence at the core of every man. Flavours abound with deep chocolate, hazelnut and a touch of tobacco. The subtle acidity and medium body bring balance to this brew. Lastly, ripe stone fruit on the pallet. Hombre is reliable to the last drop.
Simone & Jason are committed to sustainable and ethical farming and business practices. They have both recently returned from an origin trip to India where they now have direct relationships with the primary producers, and have established strong relationships with the head of the specialty coffee association of India. Immersing themselves in the beautiful coffee plantations of Balanoor estate proved to be extremely enriching and rewarding for the both of them, as was getting to know the farmers first hand and seeing how the coffee is cultivated and harvested. Simone and Jason travel to these origins to ensure their practices are sustainable, ethical and of a high standard.
Experience The Blessed Bean at Junction