Featured Artisan
Bridge Road Brewers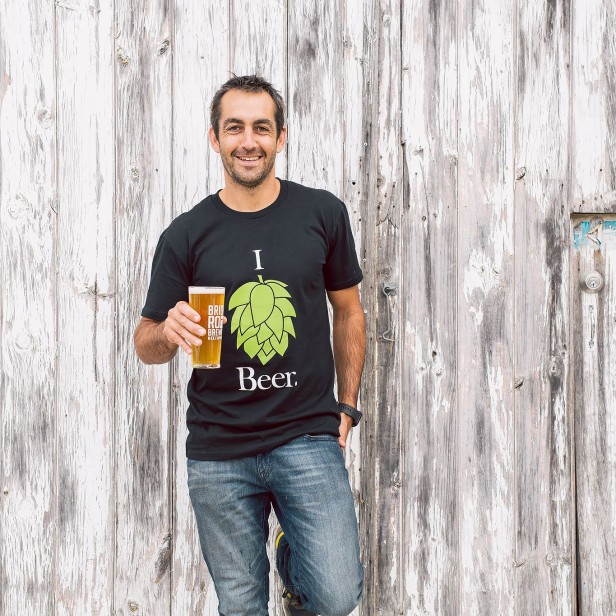 Conceived by Ben Kraus in 2004/05, in his dad's back shed, Bridge Road Brewers has grown to one of the most recognized craft breweries in the country.
Regarded as one of the Australia's benchmark craft beer producers, Bridge Road Brewers, located in picture perfect Beechworth is also open to the public. This brewery offers the complete craft beer experience to it's visitors. Along with the brewery, located in a 150 year old coach house ,you will also find our renowned pizza restaurant, a ten tap tasting bar and large family friendly beer garden.
How long has Bridge Road Brewers been operating? 10 years
How did Bridge Road Brewers get started? What was the inspiration?
I'm not sure I can put my finger on the exact moment. But it was sometime in 2002 that I gave the idea serious consideration. After living on and off in Europe (Germany, Austria and Scotland), I'd been given a taste of what was out there once away from Australian shores. And, more importantly, what was lacking in Australia each time I returned.
Why Beer? Mainly because it was something that was really lacking in Australia.
Is there a specific beer that you are fond of from your brewery? Only one beer! It'd have to be something big and memorable, drunk slowly and enjoyed over a range of temperature. I'd probably go with one of our B2 Bombers, if not the one we're about to release (Mach 5.0, which is on tap at a few places and out in bottle soon) then last year's Mach 4.0.
What's your number one tip for the ultimate beer experience? Do your research and don't pack too much in, pick somewhere that has something other than beer to offer and take your time to enjoy beer as the locals do.
Where would you take a visitor for an essential country food experience? I would do a road trip, Beechworth to Milawa, and on through the King Valley, finishing at the Mountain View hotel
If you could visit any city for a day's eating and drinking experience, where would it be and why? Having been there a couple times recently I have a great appreciation for the emerging and huge craft beer industry. Rome has taken their traditions of dining and added an extra dimension, craft beer! When in Rome forget the wine, it's the new craft beer places that offer the true cultural experience.
What other local artisans or producers do you admire? I'm quite fond of Sorrenberg winery, it's where I worked after school and is a place where the land and production takes pride of place ahead of everything, particularly marketing and spin.
If you had to choose your last meal, what would it be? Beer, because I got no choice, right?