Featured Artisan – September 2019
Cornelia Creek Wines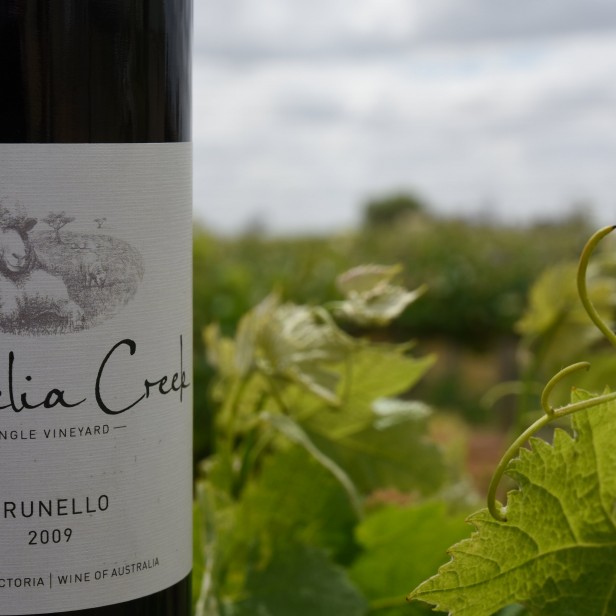 What better way to herald the return of spring than to have our featured artisans for the month of September be Cornelia Creek Wines!
Merrilyn and Lou pour their heart and souls into making beautiful wines and we simply love having them on our wine list; make sure next time you're visiting us to order a glass (or two!) and see for yourself.
How long has Cornelia Creek Wines been operating?
Initial vineyard planting was in 1998 & wines only produced for family & friends. In 2008 we began in earnest to produce & market our wines under the Cornelia Creek Wines label.
How did it get started? What was the inspiration?
Our love of good wine to enjoy with good food was the incentive to start the vineyard which was planted with the help of our family & good friends (most of whom now regularly visit us to enjoy the fruits of their labour!)
What did you both previous to starting Cornelia Creek?
Both Lou & Merrilyn worked in the petrochemical industry. Lou as a mechanical engineer Merrilyn as an occupational health nurse & also spent several years working as an occupational hygienist.
Why wine?
What else would you be interested in when your heritage is Italian?
Where would you take a visitor for an essential country food experience?
Our number one tip for the ultimate country food & wine experience is Junction – our go to for visitors!
If you could visit any city for a day's eating and drinking experience, where would it be and why?
Bologna the gastronomic capital of Italy to Trattoria Da Romano the sage & pumpkin tortellini is to die for!
What other local artisans or producers do you admire? Why?
Pacdon Park, such an amazing story, its people & products & Palling Brothers Brewery in Heathcote which another great local innovation.
If you had to choose your last meal, what would it be?
For the last supper you couldn't go past Valdostane  – baby veal with Fontina cheese & the best ham available accompanied by a 1990 Hill of Grace.