Featured Artisan
Pacdon Park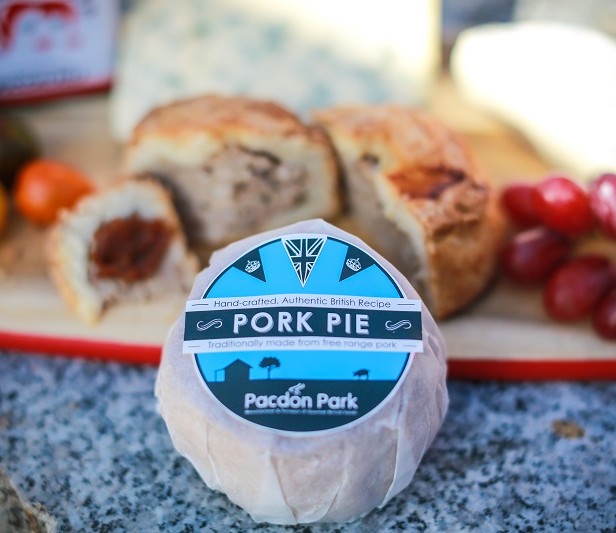 1. How long has Pacdon Park been operating? 
Almost 7 years
2. How did Pacdon Park get started? What was the inspiration?
Pete and I (James) were backpacking around Australia and we could not find a decent English pork pie 'for love, nor money' so we thought we'd make them ourselves. 'Making what we Miss'
Pete was a British trained chef and I had a business degree and had done some pig farming out in Bunnaloo. We thought we had all the skills we needed for success… little did we know! We converted a derelict dairy building in Bunnaloo into a commercial kitchen, we had a second world war generator to give us our power, and the aid of 50 fellow back packers over a two year period as our budding workforce, we got going. Shortly after starting my now wife Jane arrived and took control of the books.
Now we are almost in town on Nicholas vineyard on Perricoota Rd, again in an old dairy but now open to the public.
3. What did the founders do previous to starting Pacdon Park? 
I was fresh from University, Pete was a disillusioned chef and Jane was a biologist working for the National health service in the UK.
4. Why Pigs? 
The British smallgoods we really missed – pork pies, black pudding, sausages, just happened to be pork. Now we use the whole pig, nose to tail.
5. Is there a specific product that you are fond of from your business? 
We'd probably all say the pork pie is our favourite, but that changes with the seasons
6. What's your number one tip for the ultimate pork experience? 
Full English breakfast including bacon, black pudding, and a pork sausage
7. Where would you take a visitor for an essential country food experience? 
Down the Backroads trail, even though it's on our door step between Moama, Deniliquin and Barham there are quite a few nationally recognised producers I'd always love to show off.
8. If you could visit any city for a day's eating and drinking experience, where would it be and why? 
Melton Mowbray in Lincolnshire, England. The home to the pork pie, it's also the birthplace of stilton cheese.
9. What other local artisans or producers do you admire? Why? 
We are big fans of several local producers including Barham avocados, Bundarra Berkshire and Restdown wines. All young passionate guys who are just out there to produce the best natural and organic products possible
10. If you had to choose your last meal, what would it be?
Now that's a hard one, Pete would say a black pudding buttie (sandwich), Jane would say sausage and mash and I'd go lamb chops!