Featured Artisan
666 Vodka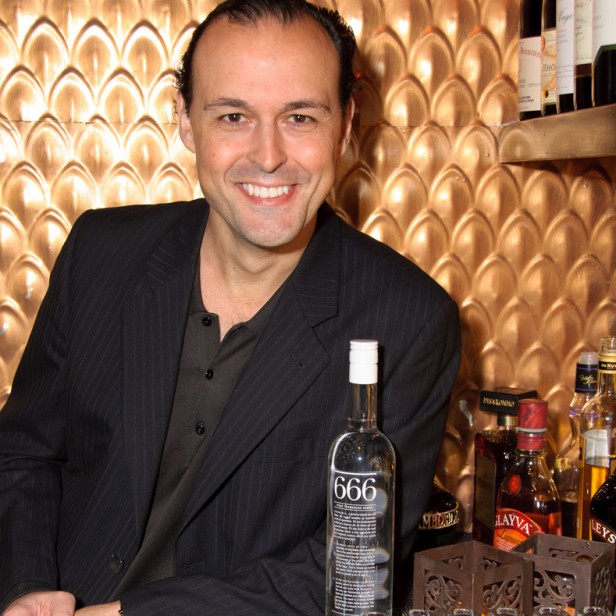 How long has 666 Vodka been operating?
666 Vodka was launched 5 years ago. There was another 3 years of research, planning, tasting and testing before we launched.
How did 666 Vodka get started? What was the inspiration?
8 years ago I realized that there weren't any internationally recognized Australian spirits, and even in the Australian market there was only a few fledgling Tassie whiskey producers and I thought if Australia can produce world class wine and beer, then there is no reason why we can't produce a world class vodka.
What did the founders do previous to starting 666 Vodka?
I had been in the Melbourne hospitality industry for 20 years, owning and operating a few small bars and restaurants including Kazbar and multi award winning MoMo Restaurant.
        4. Why Vodka?
With Vodka you get to taste the distiller's craft with no other influences like barrel ageing or additives, so it is a true pure spirit.
Is there a specific cocktail you would recommend to use 666 Vodka?
Espresso Martini: The flavour notes and characteristics of 666 Vodka work perfectly with the coffee.
What's your number one tip for the ultimate 666 Vodka experience?
Dirty Martini.
Where would you take a visitor for an essential country Tasmanian experience?
I would drive them to Cradle Mountain and walk to Crater Falls. On the way back we would stop at Ashgrove Cheese and one of the many boutique wineries.
If you could visit any city for a day's eating and drinking experience, where would it be and why?
Being Melbourne born and bred, I believe Melbourne is up there with the world's best when it comes to great restaurants and bars. It's multicultural population has given it an amazing variety of high quality restaurants, and its laneway bars are world famous.
What other local artisans or Vodka producers do you admire? Why?
Hellyers Road Whisky . They are a small team of local Tassie's who through a lot of hard work have quietly started sending their award winning whisky all over the world.
        10.  If you had to choose your last meal, what would it be?
Medium rare eye fillet with French fries and Dijon mustard on the side
And for dessert: One scoop of vanilla ice cream.